SUPPLY AND DEMAND DYNAMICS CONTINUE TO DRIVE HOME PRICES UP IN ADA COUNTY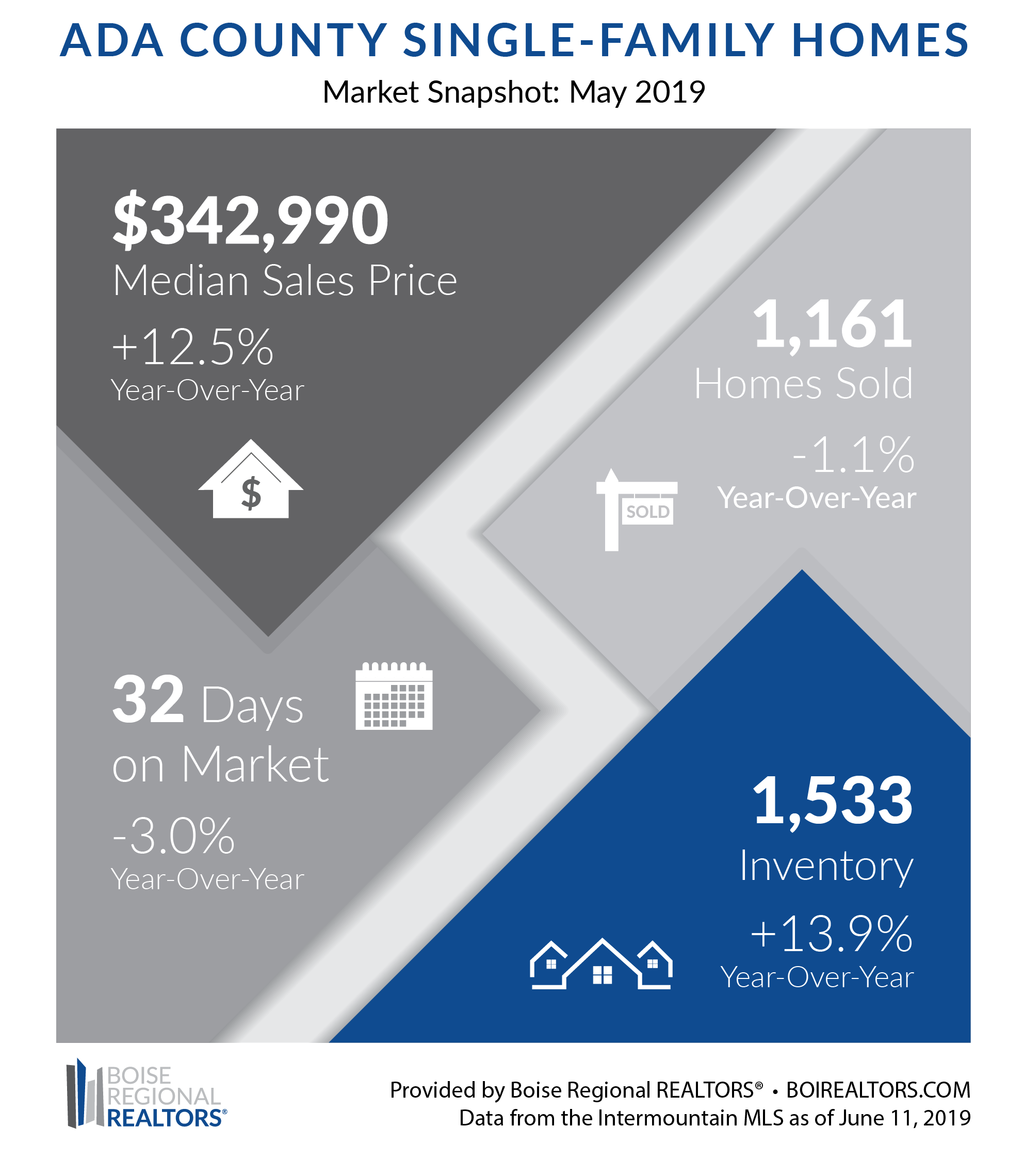 T

he existing home median sales price reached a new high at $329,000, up 14.7% from May 2018. Local home prices are being driven by the persistently low inventory of existing homes compared to demand.
Due to the lack of inventory of homes for sale at the lower price points, the share of higher-priced home sales continued to rise, further driving up the median price for the segment, as well as the market overall.
The median sales price for Ada County reached a new record of $342,990 in May 2019, for existing and new homes combined. This was up 12.5% over the same month last year.
---
Those thinking about selling or buying shouldn't be concerned with 'timing the market,' because the best time to buy or sell is when it fits your needs and circumstances.READ MORE HERE